Blog
---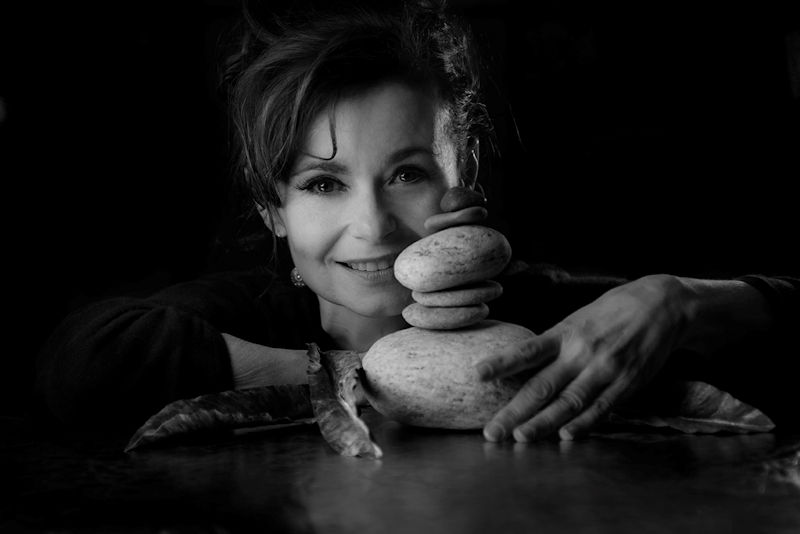 "Decide, Commit, Act, Succeed, Repeat!"
I am blatantly stealing a statement from my personal trainer, Matt Chilleri, for this blog post. "Decide, Commit, Act, Succeed, Repeat!" This is good advice for the gym and life in general. It is also such an important thing for artists to remember. We are constantly knocked down by one force or another and only those who are unwavering will truly move forward. If we are not willing to commit 100% to our hopes and dreams, we will always fall short. Whether it be raising your skill level as an artist or progressing from jumping a 12" box to an 18" box. It is attainable, but only through hard work, practice and self evaluation. As my Latin teacher Joe T would always say, "Nothing in life is accomplished without blood, sweat and tears".

I feel this all goes hand in hand with the statement "You become like the people you surround yourself with". If you want to be the best, surround yourself with motivated, like-minded people that you can learn from and strive to be like. Rome was not built in a day. So accept that you will have success and failure and don't stop trying to climb that mountain. Do not listen to the those who do not have the faith and courage to pursue their dreams, just stay the course.

You have got this!
"Magic Under the Tuscan Sun"
So today is my 53rd birthday and I am in the company of the group of people I call "my tribe". I have to say, there is something special about being in the company of like minded people sharing experiences, moments of greatness and of failure. I am at the La Meridiana School of Ceramics in Florence for the 2018 Tuscan Sculpture Symposium with a group of truly remarkable sculptors. As as artist, I put my work out there, compare myself to others, second guess myself and live an isolated creative existance. This past week I have worked side by side with other respected sculptors who experience the same feelings I do. It was nice to be amongst people who totally understood me - the whole ball of wax! The good, the bad and the insecure...

They say that time heals most wounds and soothes the soul. I say, time in Tuscany with good friends, great food, plentiful wine and outstanding art is far more effective and enjoyable. Ciao Bella!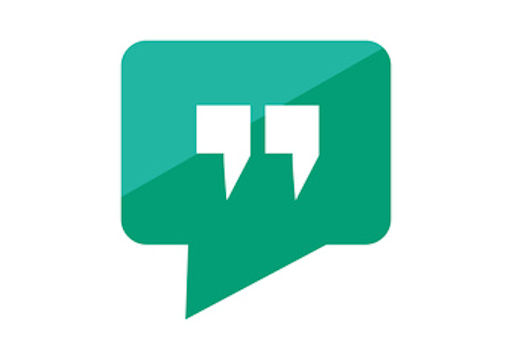 A quote for today
May 2018
"What does the artist do?

He draws connections. He ties the invisible threads between things. He dives into history, be it the history of mankind, the geological history of the Earth or the beginning and end of the manifest cosmos."

– Anselm Kiefer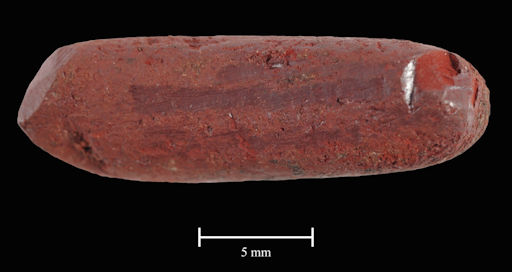 Photo Credit: Artsy.net. A piece of red ochre found near near Scarborough and fashioned into a Stone Age crayon. Courtesy of Paul Shields, University of York.
Mimic the Great Creator
March 2018
As long as man has been walking the Earth, for some reason he has had the need to create. From the simple beginnings of crude tools and wheels, to drawing on cave walls. There is something about human nature that makes us want to create something from nothing. The attached article talks about the very first drawing implements used by primitive man. As it was then is now, for no matter how how far we advance as a society, we will always have the fundamental need to leave our mark and try to mimic the Great Creator.

Read article
Bowie's Advice to Artists
January 2018
Hi folks,

Just some food for thought during these chilly winter months in New England. I came across this interview with David Bowie and it struck a chord with me as a sculptor and the constant need to have work for every show and every deadline, and yet stay true to yourself. His insights were definitely good advice to me as an artist and to many I'm sure in all aspects of life. Give it a listen, you won't be disappointed.

Happy January 2018!
Copper Prep
November 24, 2017
Studio work is not always glamorous. Here is a process I use to prepare the copper before I make my flowers and feathers. It's called annealing. Basically I'm heating up the metal to red hot and then cooling it off in cold water quickly to make the copper more pliable to work with. This process separates the molecules of the copper making it easier to manipulate, and as you hammer the metal, it moves the molecules back together and makes it hard again.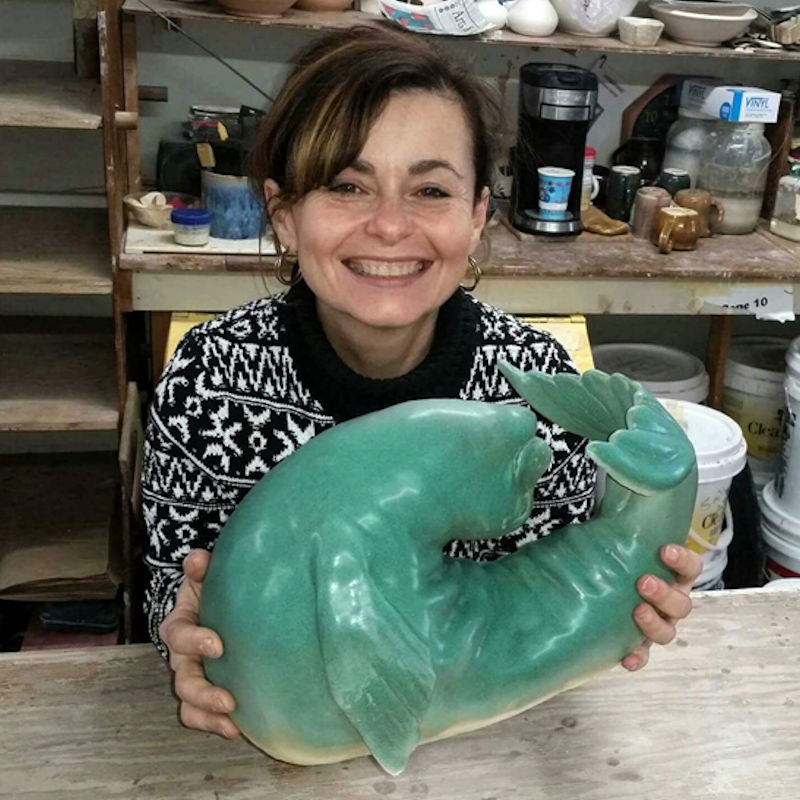 A new website and holiday cheer!
Warmest Seasonal Greetings to you!

I am excited to share my new website with you! What do you think? I am so proud of the job that InnoTech LLC of Pawcatuck, CT has done to create this site for me to bring my work and projects to you. It has been a lot of hard work pulling all this together, but now we can enjoy the fruits of all this labor.

Please stop back often to hear about what is going on at the studio and on the road. With this blog, I hope to give you some insights into my working methods and keep you informed of important events and openings. I am delighted to begin this journey with you!

May you open your heart to the magic of the season!
Memberships & Affiliations
Academic Artists Association, Springfield, MA
Alexy Von Schlippee Gallery, UCONN, Avery Pt. CT
Allied Artists of America, NY, NY
American Artists Professional League, NY, NY
American Society of Marine Artists, St Louis, MO
Artists Cooperative Gallery of Westerly, Westerly, RI
Artists for Conservation, Signature Member
Catherine Lorillard Wolfe Art Club, NY, NY
Connecticut Academy of Fine Artists, CT
Cooley Gallery, Old Lyme, CT
Copley Society of Art, Boston, MA
Finer Line Gallery, Mystic CT
Florence Griswold Museum, Old Lyme, CT
Gallery at Somes Sound, Mount Desert, ME
Hygienic Art Gallery, New London, CT
Lemon Tree Gallery & Studio, Cape Ann, VA
Lyme Academy College of Fine Arts, Old Lyme, CT
Lyme Art Association, 90 Lyme St., Old Lyme, CT
Marquee Gallery, New London, CT
MASS MoCA, North Adams, MA
Mystic Museum of Art, 9 Water St., Mystic, CT
National Sculpture Society, NY, NY
New Britain Museum of Modern Art, New Britain, CT
Newport Art Museum, Newport, RI
Salmagundi Club, NY, NY
Society of Connecticut Sculptors, CT
South County Art Association, North Kingstown, RI
Vermont Carving Studio, East Rutland, VT

Collections
Andrea Restaurant, Misquamicut, RI
Children's Museum of Southeastern CT
Don Mann, SEAL Team SIX Commando & NY Times Best Selling Author
Great Lodge at Arctic Watch, Somerset Island, Nunavut
Ledyard Police Department, Ledyard, CT
Mystic Marriott, Groton, CT
Pequotsepos Nature Center, Mystic, CT
Pfizer Chemical, Groton, CT
Pleasant View Restaurant, Misquamicut, RI
Private Collections throughout the Northeast, England and Ireland
Raiche Realty, Westerly, RI
Renovations to Rentals, Westerly, RI
Salmagundi Club
Westerly Animal Hospital, Westerly, RI
Westerly Animal Shelter, Westerly, RI
Westerly Public Library, Westerly, RI
Zoe & Co. Lingerie, Westerly, RI

Education
LYME ACADEMY COLLEGE OF FINE ARTS
OLD LYME, CT 1985 - 1995
CONCENTRATION IN FIGURE DRAWING, PAINTING, ANATOMY AND SCULPTURE

RHODE ISLAND SCHOOL OF DESIGN
PROVIDENCE, RI 1990 FRAMING

SMOOTH ON INDUSTRIES
EASTON, PA FEB 2002
MOLD MAKING AND RESIN CASTING

KANE SCULPTURE STUDIO & FOUNDRY
PAWTUCKET RI 2005 - 2008
INTERNSHIP FOCUSING ON MOLD MAKING, WAX WORK FOR LOST WAX CASTING AND PATINATION

SOUTH COUNTY ART ASSOCIATION
N. KINGSTOWN RI 2015 - 2017
CONCENTRATION IN CERAMIC SCULPTURE AND ALTERNATIVE FIRING METHODS

Awards
110TH Annual Thumbox Exhibition
Dec 3, 2018 - Jan 1, 2019
Salmagundi Club, 47 5th Ave, New York, NY
"Puttin On The Ritz" Philip Isenberg Memorial Award

90TH Annual Grand National Exhibition
American Artist's Professional League's 90th Annual Grand National Exhibition
Nov 11 - Nov 19, 2018
Salmagundi Club, 47 5th Avenue, New York, NY
"Precipice" Marilyn Newmark Memorial Award


View all Awards
Exhibitions
Black & White Exhibition
Jan 25 - Feb 14, 2019
Salmagundi Club
47 5th Ave, New York, NY 10003

75th ANNUAL CT ARTISTS JURIED EXHIBITION
Jan 13 - Mar 15, 2019
Slater Memorial Museum, Norwich, CT
Juror: Juror is Douglas Hyland, retired director of the New Britain Museum of American Art (NBMAA)

Fruition
Jan 10 - Apr 28, 2019
Copley Society, Newbury St, Boston


View all Exhibitions
Teaching
MY STUDIO
GROUP AND PRIVATE LESSONS IN OIL, PASTEL, DRAWING, SCULPTURE AND MOLDMAKING

MYSTIC MARINELIFE AQUARIUM
MYSTIC, CT

MYSTIC MUSEUM OF ART
MYSTIC, CT

HOPE VALLEY ELEMENTARY SCHOOL
HOPE VALLEY, RI