Additional News
---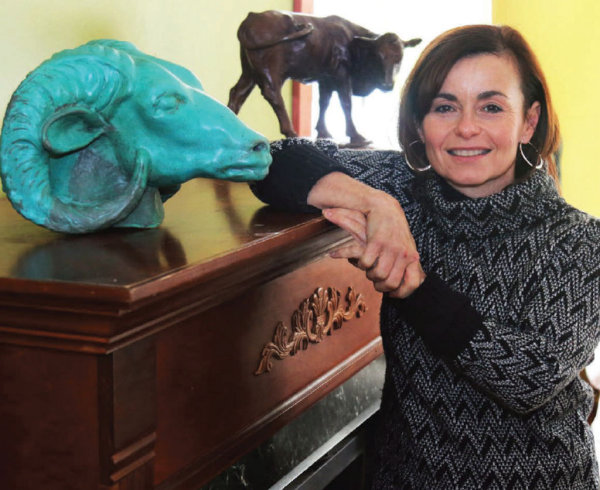 Acclaimed local artists to exhibit works at National Arts Club in New York
Originally published in The Westerly Sun, December 17, 2017

For two local artists, the year is ending in fine fashion, and the next will begin full of promise.

Sculptor Serena Bates of Westerly and painter Diane Brown of Stonington, two well-established and well-known area artists, have had a year filled with accomplishments and awards. Next month, both of them will head to New York together to display their work at the show opening at Catherine Lorillard Wolfe Art Club, the oldest women's art club in the country.

Their work will be on display at the 121st Annual Juried Exhibition at the National Arts Club in Gramercy Park from Jan. 9 through Jan. 26.

» Read entire article on The Westerly Sun website
» Read PDF of this article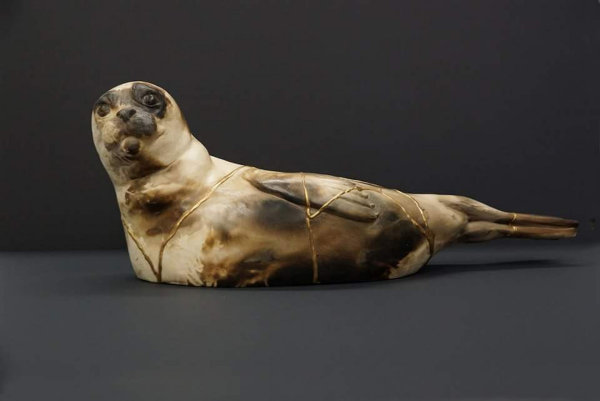 Serena Bates Receives Award in National Fine Art Exhibition
NEW YORK, November 11, 2017
The American Artists Professional League (AAPL) has announced Serena Bates of Bradford, Rhode Island as the 2017 recipient of the "Helen G. Oehler Memorial Award" at the AAPL 89th Grand National Online Exhibition. The award was presented by AAPL President Peter Rossi on Saturday, November 11, 2017 during the AAPL annual meeting and awards reception in New York City.

Ms. Bates received the award for her ceramic sculpture entitled "Survivor" which was chosen from 34 works in the Sculpture category.

"The AAPL is dedicated to encouraging and promoting traditional, realistic art, and we are extremely proud to recognize some of America's finest artists today," said Peter Rossi. "Our award winners' work epitomizes the quality of art that our organization strives to support."

The non-profit AAPL has been devoted to the cause of fine arts in America since 1928. Each year, the organization hosts its Grand National Exhibition, a show that highlights major and emerging professional artists in oil, watercolor, pastel, sculpture, graphics and mixed media. Entries are received from all 50 states as well as internationally and judged by a selection committee consisting of professional artists. This year, the American Artists Professional League's 89th Grand National Exhibition highlights the achievements of 292 artists. The AAPL is headquartered at the Salmagundi Club Galleries, 47 Fifth Avenue, New York New York 10003. To view AAPL 89th Grand National Exhibition online through December 29, 2017, please visit the AAPL online.

Serena Joining Board of Lyme Art Association
Serena has been asked to join the Board of Directors for the Lyme Art Association in Old Lyme, Connecticut. Lyme Art Association was established in 1914, with roots going back to 1902. The organization maintains a historic art gallery located at 90 Lyme Street in Old Lyme, Connecticut, located in the Old Lyme Historic District.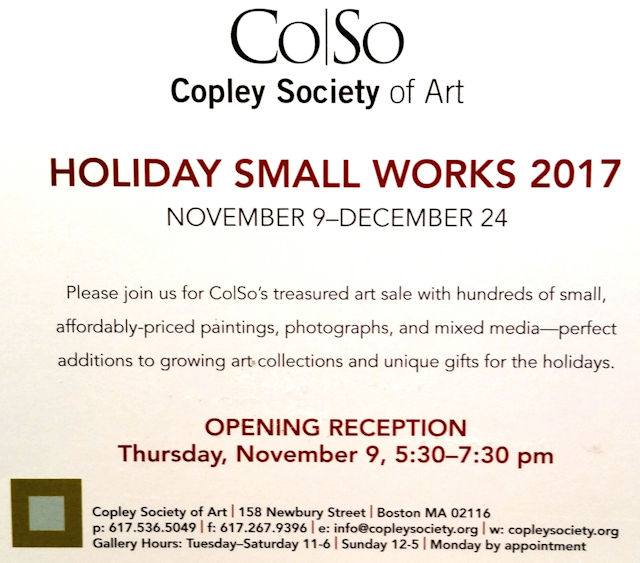 Copley Society of Art Acceptance
November 15, 2017
BOSTON MA: Serena is honored to have been accepted into the Copley Society of Art in Boston. Her work is in the holiday Small Works show at the Society from November 9th through December 24th, 2017. So, if you're looking for a great gift and happen to be in Boston, stop by 158 Newbury Street and do some holiday shopping.
Memberships & Affiliations
Academic Artists Association, Springfield, MA
Allied Artists of America, NY, NY
American Artists Professional League, NY, NY
American Society of Marine Artists, St Louis, MO
Artists Cooperative Gallery of Westerly, Westerly, RI
Artists for Conservation, Signature Member
Catherine Lorillard Wolfe Art Club, NY, NY
Charles Fine Arts, Gloucester,MA
Connecticut Academy of Fine Artists, CT
Copley Society of Art, Boston, MA
Finer Line Gallery, Mystic CT
Florence Griswold Museum, Old Lyme, CT
Hygienic Art Gallery, New London, CT
Lemon Tree Gallery & Studio, Cape Ann, VA
Lyme Academy College of Fine Arts, Old Lyme, CT
Lyme Art Association, 90 Lyme St., Old Lyme, CT
Marquee Gallery, New London, CT
MASS MoCA, North Adams, MA
Mystic Museum of Art, 9 Water St., Mystic, CT
National Sculpture Society, NY, NY
Salmagundi Club, NY, NY
Society of Connecticut Sculptors, CT
South County Art Association, North Kingstown, RI
Vermont Carving Studio, East Rutland, VT

Collections
Andrea Restaurant, Misquamicut, RI
Children's Museum of Southeastern CT
Don Mann, SEAL Team SIX Commando & NY Times Best Selling Author
Great Lodge at Arctic Watch, Somerset Island, Nunavut
Ledyard Police Department, Ledyard, CT
Mystic Marriott, Groton, CT
Pequotsepos Nature Center, Mystic, CT
Pfizer Chemical, Groton, CT
Pleasant View Restaurant, Misquamicut, RI
Private Collections throughout the Northeast, England and Ireland
Raiche Realty, Westerly, RI
Renovations to Rentals, Westerly, RI
Salmagundi Club
Westerly Animal Hospital, Westerly, RI
Westerly Animal Shelter, Westerly, RI
Westerly Public Library, Westerly, RI
Zoe & Co. Lingerie, Westerly, RI

Education
LYME ACADEMY COLLEGE OF FINE ARTS
OLD LYME, CT 1985 - 1995
CONCENTRATION IN FIGURE DRAWING, PAINTING, ANATOMY AND SCULPTURE

RHODE ISLAND SCHOOL OF DESIGN
PROVIDENCE, RI 1990 FRAMING

SMOOTH ON INDUSTRIES
EASTON, PA FEB 2002
MOLD MAKING AND RESIN CASTING

KANE SCULPTURE STUDIO & FOUNDRY
PAWTUCKET RI 2005 - 2008
INTERNSHIP FOCUSING ON MOLD MAKING, WAX WORK FOR LOST WAX CASTING AND PATINATION

SOUTH COUNTY ART ASSOCIATION
N. KINGSTOWN RI 2015 - 2017
CONCENTRATION IN CERAMIC SCULPTURE AND ALTERNATIVE FIRING METHODS

Awards
2020 Annual Members Exhibition
Apr 27 - May 21, 2020
Salmagundi Club
New York, NY (Virtual Show)
Award: Phillip Isenburg Memorial Award "Precipice"

Black & White Show
Feb 3 - Feb 21, 2020
Salmagundi Club
New York, NY
Award: Margery Sorokava Award "Renee"

Mystic Museum of Art Members Exhibition
Jan 30 - Feb 29, 2020
Mystic Museum of Art
Mystic CT
Award: Award of Merit "Up Dog"


View all Awards
Exhibitions
"Point of View" Elected Artist Exhibition
August 21 - October 1, 2020
Lyme Art Association
Old Lyme, CT

"Salmagundi Summer Show"
August 10 - August 28, 2020
Salmagundi Club
New York, NY

2020 Annual Members Exhibition
Apr 27 - May 21, 2020
Salmagundi Club
New York, NY (Virtual Show)


View all Exhibitions
Teaching
MY STUDIO
GROUP AND PRIVATE LESSONS IN OIL, PASTEL, DRAWING, SCULPTURE AND MOLDMAKING

MYSTIC MARINELIFE AQUARIUM
MYSTIC, CT

MYSTIC MUSEUM OF ART
MYSTIC, CT

HOPE VALLEY ELEMENTARY SCHOOL
HOPE VALLEY, RI